Post by Ashe on Dec 16, 2017 5:36:26 GMT -6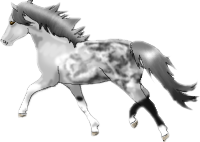 Record of Places
Ashe's Trades
MML
(Character)
Ashe
Magic
Combat
Dark Corners
---
(Training)
Warrior in the Making
Girl Got a Gun
Knights and Roundtables
When You're The Bait
Sparkling Waters
Gym
---
(Established)
Seclusion
Insomnia
Cat Got Your Tongue?
---
(Living)
Zanarkand
---
(Running)
Keeps of Glory - Aquatic Division
Sunken Treasure
Riders of Pethia
---
(Employment)
Ranger
Midnight Panther
Trainer's Guild
---
Draconics
Canyon
Finding Nemo
---
Ongoing RPs
Practice Makes Perfect
Of Chickens and Dragons
I summon thee
-----
Finished
(Quests)
Quest 1
(Inyala 0 4/5, Ashe 0 4/20) - Fin
Quest 2
(Inyala 1 4/5, Brazin 1 4/5, Ashe 0 10/20) - Fin
Quest 3
(Inyala 2, Ashe 1) - Fin
Quest 5
(Inyala 3/5, Ashe 3/20) - Fail
Quest 6
(Fafnir 2, Inyala 2, Ashe 10/20)
Quest 7
(Shops)
TT Buying
TE Buying
TT Buying 2
TE Buying 2
(Battles)
Free For All Battle 1
Free For All Battle 2
Free For All Battle 3
Free For All Battle 4
Free For All Battle 5
Free For All Battle 6
Free For All Battle 7
Free For All Battle 8
Breaking Goblin
(Contests)
Beauty Registration - Nefertiti
Beauty Show Ring
Strength Registration - Chrome
Strength Show Ring
Agility Registration - Puff
Agility Run Show Ring
Freak Show Registration
Vai Min Mur Registration
Freak Show Show Ring
Vai Min Mur Show Ring
(Creation)
Dark Node
Tat-Lung
Undead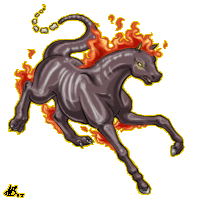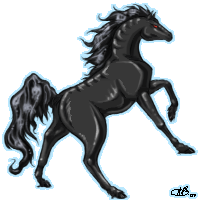 Dragula, She'tan, Tuumi
-------
Beelzebub
, the 'failed' experiment (Ashe had tried to revive it himself, failed, and took it to the Labs to recreate), the zombie who can't remember, has bad eyesight after having his eyes removed (and having been modified by scientists so he could still see some) as well as having no stench at all despite the flesh being pulled back from the bones except for when he 'emits fumes' - encounters baby Syrene, who searches for his scent until she catches a small wiff of it. Then, a long time afterward, they meet again. The experiment remains the same as always, but Syrene- even he can see her beauty, and they fall in equilion love! And Beelzebub is forever known as a cradle robber...
----
NOW
Nefertiti
, the adult Painter, is after a baby of her own.... Beelzebub's own daughter, Rebecca!
----
Maverick
once met another winged Equillion, who was happy-go-lucky, and could even smell the moon! However, he only met this being once, and deeply misses him. Now, he finds himself the object of affection of the Male Pure, Lux, and the cause of his fall from grace. Despite himself, he also became fond of the Equillion, and they managed to have foals together
---
Cardiac
is part of the Lux plot, and is the enemy that wishes to stand in Lux's way of peace and happiness.
---
Sarrow
is an influence on Creed. Good or bad yet, we do not know. She is mated to Fryer, however, and they tend to enjoy bloodbaths.