Post by Renathan on Feb 27, 2020 23:25:32 GMT -6
EDIT: I completely forgot to announce it but since I have your attention-
The Laughing Skull Tavern is now OPEN you can go hang out there or buy something if you want. c:
FF totally did the missing food images there and made some delicious beverages too.
-
I honestly didn't think we'd be getting Official Houluh Files, but FF took the project on, and here we are!
Thanks to Fiera Ferella
, we now have official Houluh Files that actually hearken back to the real Houluh- AND we got a REAL Growth!
Every one of the Houluh that I did art for has been transferred to the new files.
If I saw that your houluh was listed in juvie form where you keep your pets, you got a Juvie stage.
If I saw that your houluh was listed in baby form, you got a Baby and a Juvie stage.
If your Houluh was an adult, you only got an adult stage.
All of you will be receiving your new image codes VIA message and as soon as I am done, the old images will be destroyed now that we have official ones!
And without Further Ado: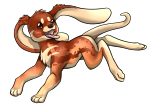 FF's Lovely Baby and Juvie Houluh lines!
ALL registered Patronne are now in this regal Standing Pose-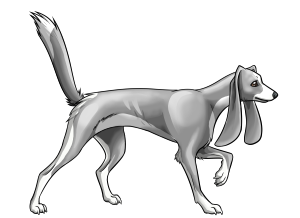 And ALL registered Matronne are now in this fluid Running Pose-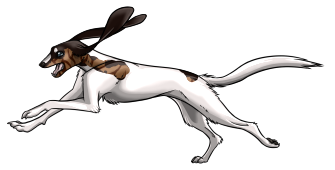 (If it looks a little small on the Matronne, I actually resized them up and they should fix soon.)
THANK YOU for taking on this project FF, we really appreciate you! <3
Remember that Houluh are NOT Matronne/Patronne depending on your assigned gender for them, but are determined at your leisure as they are grown.
Once again, Houluh's gender =/= their pose. You get to choose Matronne or Patronne for breeding purposes whenever they grow.
-
I also wanted to announce:

The first ever Salonne Show will be started up for Entries in the Contest Hall on The Sixth of March (03/06/20)!
There must be at least three entrants for it to run, so I'm hoping to see folks work on their houluh before that point if they want to Join!
Remember that Salonne shows DO give contest hall prize points, and Champions of a Salonne show can buy a special item for champions in the Contest Hall Prize Shop.
-
Last But Not Least-
I am sure that some of you have noticed that Red has quite a few options as a base of markings that show up on it!
-White Markings
-Racer Stripes
-Brindle
And that Black and Red Pointed Houluh only seemed to get white marks. :c
In order to remedy this; a new Marking (sorta like Racer Stripes) called
Comet
has been created!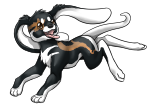 Just like Racer Stripes shows up the 'black' locus on a red base, Comet shows the 'red' locus on a black base!
Racer Stripes only shows up on Red bases, and Comet only shows up on Black and Red Points bases.
Since there are NO houluh in the system with 'Comet' in their genes on the back-end due to this late entry, A new item can be bought in the Contest Hall Prize Shop:

The 'Comet Hunk' can be used to ADD Comet to your houluh with a black, blue, isabella, liver, or red-pointed base!
This means that your houluh will get a fixed image with comet added if you use this item on them.
This also means that your houluh (if on old lines) will have to be put on new lines regardless if you use the item on them. Very Sorry!
Alrighty, that covers it! I'm off to start sending you folks messages with your changed-over houluh images. c:
I hope you are having a good night all! <3