Post by Amelia on Feb 9, 2023 5:57:04 GMT -6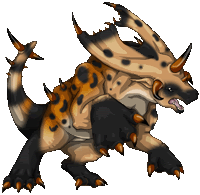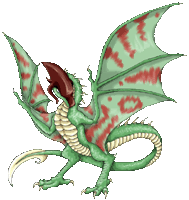 The soft push of the wind tickled the grass so that it lie flat against the ground. It was a warm day, uncanny for the winter season. But a warm day in winter was always like an unexpected present. One could be grateful for it, surprised by it, and aware enough to make the most of it. It wasn't like it happened often, but every year it seemed to happy more. Perhaps it was that she didn't remember all the nice days the year before, but it was odd to block out a positive experience. Perhaps it was that all the cold days overshadowed the few nice moments that were sprinkled in. Regardless, Amelia knew it was a day worth making the most of. Everyday had potential, everyday had the chance to be more than it was. Amelia knew like nobody else that it was easy to sleep a day away. You turned over and got a few extra hours in the morning, and when you took your time getting out of bed in the morning it could easily be well into the second half of the day before it felt as though the first half had even begun. When it felt as though the day flew by, the obvious culprit never answered for the end result. Alas, it was easy to waste a beautiful day.
Today Amelia had prepared herself for more. Today Amelia had decided to make the most of the day. She had made some solid strategies to become the best version of herself. That was far from easy. Life was automatically harder for the mammalian, and as far as she knew it wasn't her fault. She knew a few simple facts. One- she had a life she didn't remember. Two - she was in a different form before this. She gathered this by the clothes that were around her home, (and now she really didn't have the need for them.) Three - something had happened to her, and now she was different because of it. In some ways she was better. There wasn't much in the place for self-esteem issues, because her appearance didn't matter to her. She made sure she was generally clean and well-groomed and thats all that seemed to matter for a mammalian. There was no makeup, there was no fashion concerns. Things seem to come her way without her having to try too hard, and she had the natural balance and grace that came with being feline. In other ways she was worse. Mostly her brain. She was convinced it played tricks on her, showed her things that weren't there. She didn't stand on solid ground when it came to decision making. Her decisions were often poor, and if it wasn't for the direction from her pets, she probably would have missed meals and not ended up coming home. She didn't have the financial means to make poor financial decisions fortunately. She imagined there was some form of trauma that she didn't remember, but perhaps she was better for it. She spoke with a therapist regularly, and she liked to think she was making progress on who she was. As long as she avoided anything magical (and luckily, her lack of understanding of it made her avoid it out of safety, ) she was unlikely to cause harm to herself and others.
Still, the mammalian rarely left home alone. On this beautiful day, she was accompanied by two of her longest standing pets. Both of them knew her before any of the changes, and both of them protected her (despite the fact that they refused to share much information with her from her past life.) Eve circled the skies above them, enjoying any chance to stretch her old wings. She was probably one of the oldest creatures in the labs, and had far retired from anything too exciting, but she was a grandmother figure to both Amelia and the rest of the creatures that made up her family. She made sure everybody was safe, and she made sure everybody was fed. On the strange days where Amelia was trapped in her own mind, the Wiurn happily made sure everybody made it through the day. Sandy had come into Amelia's life as an angsty teenage creature, but had grown into a much more mature being. She was the other side to Amelia's coin. Stubborn, (as all Thundergugs were by nature,) clumsy, but a bit more mentally hardened. Less likely to be convinced to do the wrong thing, but also likely to make poor choices. Sandy protected the mammalian in many other ways, and collectively they continued to make it through every season of the year.
As Sandy grazed in the grass nearby, Amelia found herself a sturdy bench to take a rest. The wood was damp, but the warm weather ensured no frost was present.
"Is somebody sitting her?"