Post by Twilight-Claw on Jul 12, 2018 5:51:30 GMT -6
It's been a long while for her that she has gone to this quaint little shop, she couldn't help but muse about it as she looks through one of the windows in the Herbologist's Delight store and see a variety of Bellafaux critters skitter around, some trying to hide between the flowers and plants she grows there, and others almost being in the middle of the shop. Not caring one bit that they are out in the open. She should probably go inside, instead of staring from afar on what can be found in the shop, but first she'd better find a pole outside to tie the rope around her Lamadidron's neck somewhere so it wouldn't wander away while she went inside. She'd only recently purchased the Lamadidron, so she wasn't quite sure what its gender might be, or the overall temperament while still being a adult, but so far this one still seems fairly relaxed around her. Having nudged her hand a couple times on the way for some rock treat to nibble on while walking specifically to this shop.
It didn't even take a minute to find a good sized pole to tie her Lamadidron to that is near enough to the shop she'd only need to look outside the window to see how it is doing while being alone, and leaving just enough space that it could move around a couple of meters in either the sun or shade that the buildings provide from the sun should it prefer one over the other. Slipping the straps from her backpack off her shoulders, she lets it drop gentle, opening one of the smaller zippers, she took a couple of Jasper stones in her hand, catching the Lamadidron's attention. "Be good, okay? Not sure how long this will take, but you can have a couple of snacks while you wait." She mutters to it, patting it gently on the head, then started the process of scattering the stones on the ground, making sure more than a few of them are between the cobblestones in the road so that it would be able to just easily pick it up with its mouth and start crunching on it.
Hopefully the owner of the store next to the Herbologist's Delight doesn't mind that she is using their mostly horizontal tie pole for this and go to the competitors, as this one is clearly meant to be used as such when a water through is placed directly near it. Still filled with clear water.
Petting the head of her Lamadidron one last time, and being assured that it will keep itself amused for quite a while, she picks up her backpack and moves towards the shop. Opening and closing the door quickly behind her so that none of the critters that are roaming this part of the store would escape. At least in this Alura has a lot less to worry about such a thing compared to the Zoological Imports store she went to a few weeks ago, as in that shop there roamed even more creatures loose compared to this. "Hello? Miss Alura?" She calls out, being familiar enough with what she is like as well as the overal layout of the store, even if it might have been a long while that she has been here. Smiling she smells the scents of flowers, earth soil and especially cookies in the air, she places her backpack near the door, but far enough that it wouldn't bother anyone should they come inside as well. She doesn't need it for right now, not until after her purchase or perhaps when they head outside for what she hopes to get done today.
Purchasing
Cookies 0x3=0
Tea Bags (Green) 2x1=2
Roasted Seeds (Dark) 3x1=3
Anti-Growth Potion 75x3=225
Regrowth Potion 125x2=250
Transformation Brew  200x1=200
------------------------------- =
680
10% Discount is
68
Total is
612 Credits
Character
Has:
Barter Rank 2, 10% Discount
Reason for taking creature along;
I'd like to have the Peacock Ore lamadidron be turned into the baby stage while at the shop, if possible?
Anti-Growth Potion will be used for the one above, and the remaining two for the ones below,
as the thread to usually do it with is missing.

Into

Tsure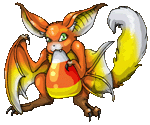 Into

Mina