Post by Yang on Jan 5, 2019 0:26:19 GMT -6
Up the slopes from the city and down a tucked trail, nature nearly envelopes the piece of land. It's only after a 30 minute hike that the land begins to clear and a distinct wooden fence appears.

Leveled, primed and heavily housed, the simple homey looking cabin is dwarfed by the wood-and-steel hangers that line up just beyond. Identical in shape and size, they take up most of the vast cleared land, connected by compacted trails of loose stones and dirt. Each hangar shows a unique letter, number, and a clipboard that hangs off a nail, next to the heavy steel-door. Locked by a code, any visitors have little chance at seeing what Yang owns without having her present.

Faint echos and noises come from some of the buildings, but for the most part, all is still, quiet, and gently filled with the distant sounds of nature.

---

The cabin is un-locked, and upon entry, visitors face a tri-headed beast, often lounging on the living room couch or laying in-front of a large, stone-made fireplace. Despite the obvious wooden architecture, the house is modern with black-steel appliances, and like the rest of the property, kept clean. Its open, with a colour scheme of honey, deep maroon and soft blacks, from the covers to the artifacts and throws from around the room. Only the books have varied colors (and lengths), and they too are assorted to keep colours analogous.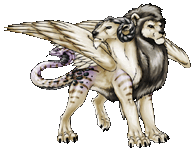 rigid | lazy | guardian
EREBUS ♂
x
ST:
STR:
RES:
DEX:
MENT:
-----------------------
learnt:
-----------------------
The first massive cabin has 'X0001' carved above its walk-way wooden doorway.A small hallway leads to a heavy steel door that has a few moderate dents and dings. It takes a strong arm to push it open and to greet the wall of heat that awaits. Despite the cabin exterior, the inner has been outfited with rocks, boulders, and makeshift caves. Wiurn glide to and fro, some trilling with one other while others snake and figit in the farther corners. A water trowel runs the length of one wall, and hooks hanging here and there are stained with old meals. The reptiles are naturally skittish and avoid any strangers coming in, some of the more anxious ones hissing and spitting at the interrupting person(s) in their sanctuary..

A clipboard hangs near the entrance, along with a tied-off pencil to mark down any changes and a pile of papers with photos, information, and notes jotted down.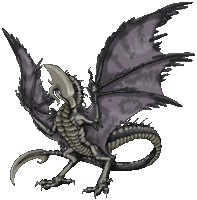 quiet | gentle | skittish
REAPER ♂
x
ST: 13
STR: 10
RES: 9
DEX: 5
MENT: 3
Fly, Shadow Resistance, Lone Wolf, eternal Tears
Shadow Bite, Poison Sting, Wing Buff
-----------------------
learnt:
Name (1), Carry Rider (2)
-----------------------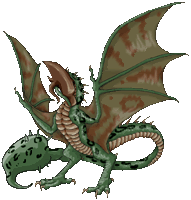 distracted | brave | ambitious
SCORPIO ♂
x
ST: 13
STR: 10
RES: 9
DEX: 5
MENT: 3
Fly,
-----------------------
learnt:
Name (1), Carry Rider (2)
-----------------------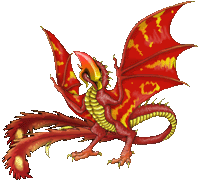 anxious | headstrong | quick
SREA ♀
x
ST: 13
STR: 10
RES: 9
DEX: 5
MENT: 3
Fly,Lava Breath
Flame Bite, Venom, Wing Buff, Breathe Fire
-----------------------
learnt:
Name (1), Carry Rider (2)
-----------------------
shy | quiet | careful
SIGH ♀
x
ST: 13
STR: 10
RES: 9
DEX: 5
MENT: 3
Fly, Diurnal Spirit
Bite of the Divine, Poison Sting, Wing Buff, Silence
-----------------------
learnt:
Name (1), Carry Rider (2)
-----------------------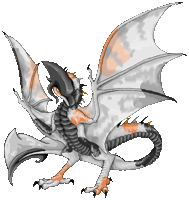 curious | calm | attentive
LEO ♂
x
ST: 13
STR: 10
RES: 9
DEX: 5
MENT: 3
Fly, Water Resistance
Bite, Venom, Whirlpool, Water Breathing
-----------------------
learnt:
Name (1), Carry Rider (2)
-----------------------
angry | quick | daredevil
CREED ♂
x
ST: 4
STR: 5
RES: 4
DEX: 5
MENT: 2
Fly, Shadow Resistance, Uncontrollable Rage (harm to family), Lone Wolf, Intimidation
Shadow Bite, Poison Sting, Venom, Wing Buff, Plague
-----------------------
learnt:
-----------------------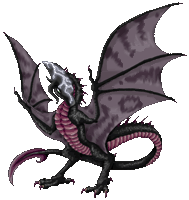 cautious | sharp | loner
THANATOS ♂
x
ST: 13
STR: 10
RES: 9
DEX: 5
MENT: 3
Fly, Shadow Resistance, Uncontrolable Rage (Light Attacks), Mechanical Mind
Shadow Bite, Poison Sting, Wing Buff, Call Lightning
-----------------------
learnt:
-----------------------
irrational | nervous | loner
CERBERUS ♂
x
ST: 13
STR: 10
RES: 9
DEX: 5
MENT: 3
Fly, Shadow Resistance, Uncontrolable Rage (Fear), Double-Headed
Shadow Bite, Poison Sting, Wing Buff, Terror
-----------------------
learnt:
-----------------------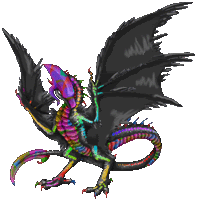 SHINTO & KYRO
x
ST: 13
STR: 10
RES: 9
DEX: 5
MENT: 3
Fly, Light Resistance, Prismatic Refraction
Bite, Poison Sting, Wing Buff, Sun Spot, Holy Light
-----------------------
learnt:
-----------------------