Post by Renathan on Apr 15, 2019 20:23:46 GMT -6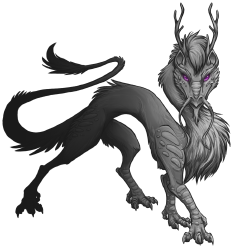 Dreams.
Dreams are fragile ethereal things. They are doors to other worlds, worlds of the dreamer's creation, those who are able to enter the dreams of others can attest that while part of the dream they have no say in the happenings of the world which has been created. Today, you are a part of another's world, your will does not appear to be your own. The night before you had a dream, a dream that left you almost immediately as you rubbed the sleep from your eyes. You strain yourself to remember the dream, but all you are able to grasp are two words.
"Go South."
You dress yourself and your mind begins to fog over, your senses dim, and is that a song you hear? No, it doesn't possess any form of lyric, no you hear a bell. You cannot tell whether its pitch is high or low, but for some reason it feels comforting. You turn your head to try and hear it better, but you quickly lose the comforting bell, you spin yourself around in a circle until you hear it again. You vaguely notice that your body is now pointing due south.
The dream?
Your feet begin to move of their own volition, they carry you out of your home into the streets. The light of dawn has barely begun to peek over the horizon, the streets are empty and devoid of life. You walk through the silent city following the sound of the bell.
After walking for what seems like an eternity, but for some reason dawn's rose colored fingers still have yet to caress the sky. You have by this point wandered to the outskirts of the labs. You see rolling hills that seem to go on forever with only small patches of trees interrupting the serene grassland until it meets a distant smudge of green that extends across the horizon like a wall.
"This way."
A voice calls to you from the bottom of the hill and you quickly respond to the command, rolling slightly as your feet move without your consent. There before you is a grand stone arch with numerous carvings etched into the stone. You walk forward and enter the arch. You walk down a passage that is littered with gold coins and gems, you're not here for riches. Eventually the passage opens up into a large cavern with numerous tunnels branching off from it. Like the passage this cavern is covered in gems and other such fine things, and sitting atop the tallest mound of all these fineries is a ghostly tat-lung.
"Are you a dream?"
Your voice comes unbidden from your throat. The tat-lung laughs, are tat-lung supposed to be capable of laughing?
"Maybe I am, maybe I'm not, but one thing is certain, you most certainly are a dream."
You can't be a dream, can you? The tat-lung notes your confused expression and smiles mischievously, they seem rather pleased by this reaction. The tat-lung descends gracefully from their pile of riches with a slight draconic smile plastered on its face.
"If that threw you for a loop, then watch out. This one's a doozey."
The tat-lung brings their mouth close to your ear to whisper something.
"If I'm a dream, and you're a dream...who's the dreamer?"
The tat-lung withdraws as quickly as it had come, its body slowly fading into the darkness of the cave. As it disappears it laughs, the laughs echoing around the cavern, just as it disappears it reappears at your side.
"You know, dreamers are funny, faceless things, why don't you tell me some things that come to mind when you think of our particular dreamer. Oh, and keep it short, our dreamer has been waiting for you for a very long time, best not to keep them waiting..."