Prizes
Jul 24, 2019 11:22:45 GMT -6
Post by Jack on Jul 24, 2019 11:22:45 GMT -6
Here you can see what you can buy for your contest points that you have earned from contests.
As you can see, various prizes are worth different amount of "points" and the selection is divided into two sections: those that can be bought by anyone with the points and those that can only be bought by Champions.
Items

Serum of Procreation
Cost: 50
Breed those champion pets! You only get one, so you might want to win enough to get two...
Serums of Procreation bought from the Contest Hall's prize shop can be used for any species available for breeding in
Trepuldra
- excluding Sarane.

Token of Fidelity
Cost: 25
Note: Each account may only buy ONE Token of Fidelity every Four Months. This is four calendar months from the last time the account last bought one.
Did you miss out on getting a Houluh puppy? Need some new blood for your breeding program? Want a cute little pal to learn lots of tricks? A single Token of Fidelity can be turned in for a single random Houluh puppy with no genealogy, or may be turned in to pay for an extra breeding for a houluh you already own that has no more slots. You may trade or sell your Token of Fidelity to another person, but each Token only has one use and can only be used for one of it's two possible uses!

Sarane Fidelity Egg
Cost: 25
Note: Each account may only buy ONE Sarane Fidelity Egg every Six Months, this is six calendar months from teh last time the account last bought one.
Are you in the market for a new Sarane? Each egg will hatch into a random, pre-made Sarane of a randomized color. All Sarane hatching from a Fidelity egg will be Tier 1 and Generation 1.

Comet Hunk
Cost: 15
Note: In order to use these, use them in the Token of Fidelity request thread. c:
This thing came from space! It is said that if you offer it to Order, that a puppy may just be blessed with a really neat mark (only works on Black, Liver, Blue, Isabella, and Red Points Houluh).

Gold Brush
Cost: 10

Silver Brush
Cost: 10

Wooden Mirror
Cost: 10

Ivory Chessboard
Cost: 15

Basic Ribbon Set (Pink, Red, Blue, Yellow, Orange, Green)
Cost: 15

Night Ribbon Set (Midnight Blue, Maroon, Chocolate, Pine, Purple, Black)
Cost: 15

Neon Ribbon Set (Lime, Hot Pink, Indigo, Cyan, Highlighter, Rainbow)
Cost: 15

Pastel Ribbon Set (Powder Pink, Baby Blue, Morning Yellow, Lavender, Peach, White)
Cost: 15

Metallic Ribbon Set (Silver, Gold, Copper, Opal)
Cost: 15

Pink Lady Apples
Cost: 10

Sakura Grooming Kit
Cost: 10

Sakura Shampoo
Cost: 10

Sakura Saddlebags
Cost: 10

Sakura Hackamore
Cost: 10

Sakura Saddle
Cost: 10
Credit Vouchers

50 Credit Shop Voucher = 20
100 Credit Shop Voucher = 40
500 Credit Shop Voucher = 100
Pocket PetsPets

Male Comet Orbaru
Cost: 25

Female Comet Orbaru
Cost: 25

Illusion Orbaru
Cost: 25

Satyr Orbaru
Cost: 25
Male Cocoa Orbaru
Cost: 25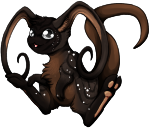 Female Cocoa Orbaru
Cost: 25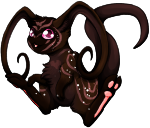 Heartstrings Orbaru
Cost: 25

Cross Pachee
Cost: 25

Mahogany Pachee
Cost: 25

Turnleaf Lola
Cost: 25