Post by Darky on Dec 17, 2017 17:56:41 GMT -6
( Very much very WIP )

------------------------------------------------------------------------------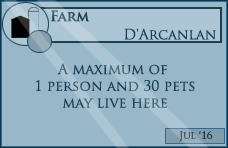 Tirma (male)
( Quilaves )
"Soul". Tirma is pretty much an enigma. He seems to get along more or less okay with Nightmare, but it's still unsure what his personality is like. A loner by nature, he doesn't let many others near him and so is difficult to associate with. It is still unsure whether he'll be able to be trained like his mother or not.
At the same time, those few who have made his acquaintance, enough so to learn what he's like under the harsh exterior, might have been quite surprised.
-
( X )
-
-
(Selindra)
-
(Kheisa)
-
(Azure)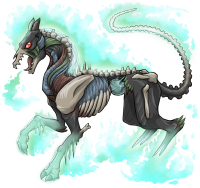 Nightmare (female)

Level: 94 (1/5) / Loyalty: 85 (1/5)

A very temperamental spirit, indeed. She is one of the first to start being trained and most likely one of the most troublesome as well. Normally she struts around the clearing, ignoring others or watching the other creatures move around in their territories or (rarely) in the yard with mild amusement. The fact that most of everyone else keeps away from her seems to amuse her even more. Apparently she likes her peace a lot, and thus is not on good terms with the faeron Mimme thanks to her knack for trying to snatch some of that shiny mane (so far with, luckily, no success).
It seems that a large and quite dark scar has appeared on the equillion's side, not too long after the War had ended. Touching, suggesting, asking or indicating to it is ill advised.
-
( X )
-
( X )
-
( X )
-
( X )
-
-
(Josie)
-
Bilious/'Nuggle' (male)
and Zack
Level: 24 (0/5) / Loyalty: 53 (0/5)
( Equilion Kelpus Pookan )
Now that's an odd equillion if you ever saw one. Despite his appearance, he is quite nice and calm, whimsical, one could even say. But despite his occasional air-headed-ness, he is very friendly towards others, although in spite of his best efforts, not all that brave. The most oddest aspect of him isn't his cold to the touch, soft and thin coat nor his (what appears to be) constantly wet mane (even hours after coming out of water), but rather his manner of speaking. To creatures, he would sound what humans would call 'Irish'.. Whatever that might mean.
-
(Kheisa)
-
(Kheisa)
-
(Kheisa)
-
What if I say I'm
not
like the others
What if I say I'm not just another one of your
playsYou're
the pretender
What if I say I will
never
surrender
Phobos (male)
(Nightmare + Bilious)
"Fear". Though he is no doubt the more dominant and aggressive of the two hell-kelpie foals, when side-by-side with his sister, that trait doesn't express itself quite as much as it normally would. Having a reverse ratio compared to Incera, Phobos is more about brashness and display, than caring and caution. In fact, he seems to have a certain 'itch' every now and then to just charge in, wherever it might be. Such a crave is formed from the odd mix of the tainted's boldness and aggression mixed in with the kelpie's sense of whimsicality.
One does wonder if he even truly knows the dangers he gets himself in, but then.. What
can
you expect from something of inferno and water blood?
-
( X )
-
( X )
-
-
(Kheisa)
-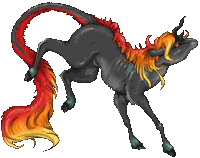 There's good in everybody's heart
Keep it safe and sound
With hope, you can do your part
To turn a life around
I cannot believe my eyes
Is the world finally growing wise?
'Cause it seems to me
Some kind of harmony
Is on the rise
Incera (female)
(Nightmare + Bilious)
How does one describe Incera? At first, it is rather difficult, since one can't really define her
true
nature in a strict sense. A hell-kelpie, one would expect temper, pride and strength to shine through her demeanor. Instead, people end up only 1/3th right. In fact, the correct ratio for this particular equillion would be 25% Tainted and 75% Kelpie, to the point where she even has an accent alike her father. Cross her, however, or harass and the heritage of her mother will become more than obvious..
Usually, she is cheery and sweet, not quite like her brother. However, but the two together and you can seen something click into place which wasn't there before. Mischief.
-
( X )
-
( X )
-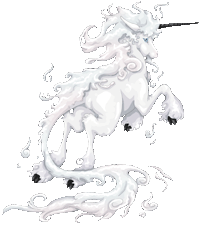 .. (male)
..Quite honestly, no-one knows who or where this one came from.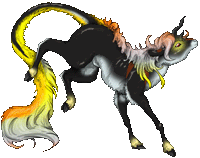 Now to drive away the pain
I'll destroy all I disdain
I'll become what I despise
Living someone else's life
Don't ever back down
Don't ever turn around
My end has come
So I come for you
Now obsession rules my mind
This compulsion makes me blind
Searching out who ever lied
Or has stolen away my life
Keinocens/'Kein' (male)
(Nightmare + Bilious)
"New Bad/Wicked/Injurious". Finally an offspring that has all the right cards and tricks up his sleeve to even make Nightmare proud. In most of every way, Kein seems a tainted through and through, if not even worse than that. A sense of dominance over the others, who happen to be smaller than him and an attitude of rebellion towards all who are larger. Even if the show and bluffs become ineffective, there is more than enough power and force to put a foe into a reconsidering position.
Cian (male)
( Equilion Ventus Silva )
"Ancient". ...
--------------------------------------------------------------------------------------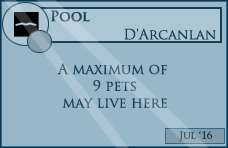 0/9