Post by Xentus on Aug 15, 2020 2:25:33 GMT -6
Given that the current pocket guide entries are outdated, scant, or simply has information missing, I think it would be a nice time to update it. Since Spirit is no longer around to define the species for us, we the players can take the initiative and do it ourselves!
Members who feel comfortable or experienced with detailing a species guide can apply to rewrite their guide. If more than one person would like a single species, either may write their own and the new one be chosen via voting, or they could collaborate. In the case of collaborations, it may be best to use a shared google doc. Otherwise, guide entries can be submitted directly to the project thread or to another thread dedicated to entries.
Ideally, any entries should be written in the current format that the species guide has.
An example of a player-written guide would be something like my very own for elemental golems v2: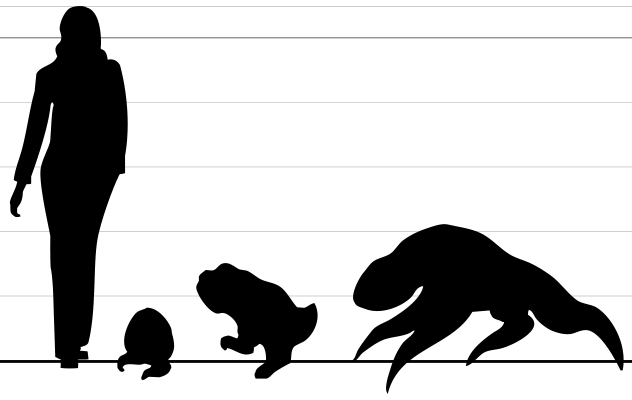 ---
Species StandardsPreferred Habitat:
Elemental Golems v2 are not constrained to live in any certain habitat, unlike their predecessors. A water elemental will not evaporate or get dirtied, nor will a fire elemental extinguish itself in a pool of water.. Housing one with a source of its element to feed on is advised, especially while it is still growing. However, no matter what age, they seem to be most at ease and comfortable in the presence of their bonded one.
Diet:
Each breed must feed on whatever elemental source they are attuned to. That is to say, a water elemental will feed on water, fire will feed on fire, and so on.. Some breeds may be trickier to sate more than others, such as lava and acid, especially while they are still growing.
Call:
These creatures do not produce any sort of vocalizations, but may rattle their hard carapace as a form of audible communication. A golem might learn to clatter its carapace to make their bonded laugh, then associate that particular clatter with happiness. It might vibrate to simulate growling or thump its segments together as warning. Only its bonded one might truly understand what it is trying to express.
Special Care Needs:
Due to the innate bond these golems have with their 'one', they do not interact well with any other beings. They do not care to 'make friends', they do not care if another person is taking care of them or has given them a command. They only respond to their 'one'. This is not to say they are attention needy, however. A stalker can be left to its own devices, attending dutifully to whatever it is their one asked of them. If told to sit and stay there, it will until its one asks otherwise.. Or until it feels it is needed, such as to protect its one should they be in danger.
Biology and Anatomy:
The only part that matters about these creatures is their seed. They all begin as a seed, they all end as a seed. It functions as the sole vital organ the golem has. It is a brain, a heart, an eye, a stomach.. Because of this, the carapace and body it grows are not necessary for the golem to maintain its life. Its carapace serves only to protect its seed from harm (it is nearly indestructible), and its body is its means to interact with the world around it. The seed itself is much like a shell-less egg. It has a thin, semi-permeable membrane that encases a thick, albumen-like substance. And at its center, like a yolk, resides its core.


The seed

begins cultivating its element to form its body and carapace - a process which happens rather quickly. It takes as little as a full day to form its shell if it is in the presence of its attuned element. At this point, the seed, encased by its segmented shell and crudely developed body, is known as a seedling.


As a seedling, these creatures cannot do much. They observe their environment through the holes in its shell, almost seeming to have a single eye (it has no true 'eyes', that's its seed in there!). The shell itself is segmented into four sections, which allows it to open up (like a blossoming flower) and allow its seed to feed. Their poorly developed body has two pseudopods that it might use to slowly haul itself around, grasp objects, or right itself if knocked over. Its body is an anomalous material, best described as a tangible projection; capable of limited morphing and stretching as needed. It does not exude its element to make its body, unlike their extinct predecessors (a fire v2 golem does not burn to the touch, for example). At the seedling stage stage, they primarily spend their time absorbing their element and continuing to grow. They are attentive to their one and can be taught simple tricks with enough patience, but it is akin to teaching tricks to a clam..


With time, the seedling grows into a walker. Its body is developed well enough at this point that it is able to walk about on two to three tentacle-like appendages. It might waddle about in a two legged, dino-stance with a leg functioning as a tail to keep balanced, or opt to creep about on three legs like an animate tripod. At this stage, it begins to develop vents on its body through which it might exude its element for combative use. The vents may open and close as needed, and shift their position on the body depending on the stance the creature adopts.



Eventually, the golem grows to its final stage, a stalker. It has a well defined body with four limbs, and is about the size of a large dog. Its is considered fully matured and is capable of fusion. At this stage, the golem does not feed often, only doing so to replenish any expended element exuded from its vents. It is the ultimate elemental companion; an indestructible beast of undying loyalty.

Behavioral Study:
When the seed is first touched by a living being, an instantaneous bond is formed as its binds its 'heart' with what is now its one. From that point forward, it knows only love for its one, sacrificing any sense of self in exchange for utmost loyalty towards its one. They take after their bonded, aligning to their will and intentions. This does mean an elemental stalker bonded with an unsavory person may turn out to be a danger to those around it.. Especially considering these creatures consider all other life aside from their one to be nothing more than leaves in the wind - meaningless.
Regardless, these creatures aim to do nothing more than to please their one. While makes training much easier in comparison to their extinct predecessors, they still lack foresight in following commands. Telling a walker to 'jump' without directing how high might result in either a tiny hop or the greatest leap it can muster. It might not even stop jumping unless it is told to.
Suggested Uses:
These creatures make excellent personal body guards, for it will defend their one with their life.
Mages might keep an elemental seedling around as a small, easy-to-manage pet.. Others might find great use in them as battle pets due to their near indestructibility.
There might be a need to limit word count so that the entry doesn't get too long or cumbersome to read.. My own example is on the lengthy end.
When writing an updated species guide, official information should be used as a baseline so that a species doesn't completely change as a result.. A vulti makes wolf noises, we couldn't have it any other way y'know?