Post by NPC on Dec 21, 2017 3:57:30 GMT -6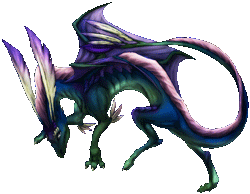 Nestled in a roomy cavern oasis in the middle of the canyon, you will find all of the Draconics without a family to call home. They come from all over: to rest here, to grow here, and to possibly one day join the community with a human partner. They are not sad or lonely, abandoned or abused, quite the opposite! They are free to come and go as they please, but most tend to stick around to pursue hopes and dreams in a safe place, or perhaps just wanting to meet that special human. Some even serve as babysitters!
The mountainous cliffs protect the oasis on three sides, and a path leading to the front of the grotto is the only entrance. A small stream trickles down from above, the gentle flow of water filling the air. Some vegetation is brave enough to grow here, reaching for the sun that filters down. It is guarded by a beautiful Draconic known as Acethylka, and she is eager to greet any visitor.
----
Form:
Please note, the form is just an OOC formality; for RP purposes, your character wanders in to befriend a Draconic.
[b]Your name[/b]: Your username
[b]Draconic[/b]: ID or name of the Draconic
[b]Canyon Home[/b]: link of your Canyon Home
[b]Do you have plans for your friend?[/b]: Why are you interested in this Draconic? (In or out of character.)
To adopt:
- Fill out the form (OOC) and put it in your first roleplay post.
- Wait for Acethylka to greet you.
- Roleplay as much as you'd like with your chosen Draconic(s) until you feel like you are ready.
- Put a note in your post that you are ready for Acethylka to overlook your bonding.
- If Acethylka approves of the adoption, she will send you your new Draconic via PM. If not, you will be asked to make a few more posts to improve the bond before leaving.
Note: Every player is limited to adopting 3 Draconics at a time, no matter which section they come from.