Post by NPC on Jan 17, 2018 1:49:43 GMT -6
Abandoned Pet Adoption Agency
Store Currently: OPEN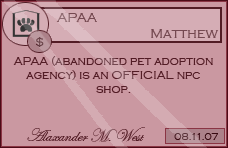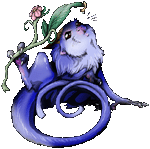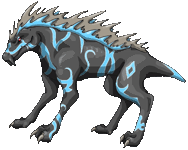 The Assistant - The Guardian
Just outside the heart of the city, tucked away at the end of a street is a large building. It has two doors: a glass one with metal handles in the front, obviously made for people; and another much larger one off to the side, intended for pets that wouldn't quite fit otherwise. A large sign above the smaller door reads "APAA, the Abandoned Pets Adoption Agency" in large blue letters.
Once inside, the building looks even bigger, and it smells like animals. Somewhere inside, frequent squawks and growls can be heard from many different creatures. The lobby is a nice enough place, free of animals at first glance. There is a little reception desk with a slew of paperwork strewn about it, and a few chairs to sit in. They're not uncomfortable, but they're not the best either. Sometimes, a particularly docile companion creature can be found wandering the lobby, looking cute. It seems as though all the creatures are contained behind a much larger steel door at the back of the entry room. There's another door as well, sized for a single person, with a little doggy door at the bottom. It's always locked, and labelled 'Staff Only'.
Behind that steel door, the room is divided off into two sections. One contains small and cuddly companion animals, stacked close together, and another houses all of the larger, more dangerous creatures, enough space between them to separate them well. The floor is cold concrete and slopes slightly to a drain in the center where the waste from cages is washed away each day. It's kept clean, somehow, but it always smells like animals in here. There's no way to avoid that.
A garden hose lays haphazardly on the floor, a very small trickle of water leading from it to the drain in the floor. It usually sits somewhere close to the door marked 'cleaning supplies'. A cupboard in the room is filled with old toys of all sorts. They were mostly broken down, and dirty, obviously well loved. Also hanging near the cupboard are leashes of all shapes and sizes, to accommodate all sorts of pets.
Beyond that, there are two more large steel doors. One leads to a room full of pools for aquatic pets. Some are kept with salt, some not, depending on the species inside. A constant hum of the pool filters fills this room, along with the odd scent of saltwater. The other door leads outside, where the creatures too large to be kept inside are fenced in. Huge fences are kept against the building with thin tin roofs to keep the rain and snow out.
Outside is grassy and has lots of room away from the cages for pets to be brought out and played with or exercised. There are some trees that line the edges of the property. A large wooden box full of balls and flying discs sit near the door for the pets to play with, as well as some bowls full of freshwater.
It is not uncommon to see the keeper of this place wandering about the various cages and rooms here. It seems as though he is always bustling about, tending to this or that. He always stops to greet any newcomers, though it may take a minute for him to notice them initially. Sometimes, he's just too caught up in feeding creatures or trying to outrun one breathing fire to get to everyone right away.
A stack of papers is handed to anyone who enters by Matthew as he greets them. There are five in each bundle he hands out, and five seems to be an implied maximum for adoptions per trip. Each one is printed with the same information, allowing adequate space for filling out the form.