Post by Fiera Ferella on Mar 7, 2023 10:59:25 GMT -6
The Final Poll!
So you all decided to torture me with a temporary five way tie last round. It's fine. I'm fine. I definitely wasn't plotting ways to kill you all. But THEN the tie broke so now everything is extra fine.

"Mystic" finally won out, with silly and vicious close behind. So now we have our concepts- the ideas behind the creature you've made. Please note that these are very fast and loose- the final result will look much better and more defined. This is simply getting down the idea behind it. This poll will end on the site's anniversary, March 10th, at 12:00PM site time. Your options for this final round are as follows;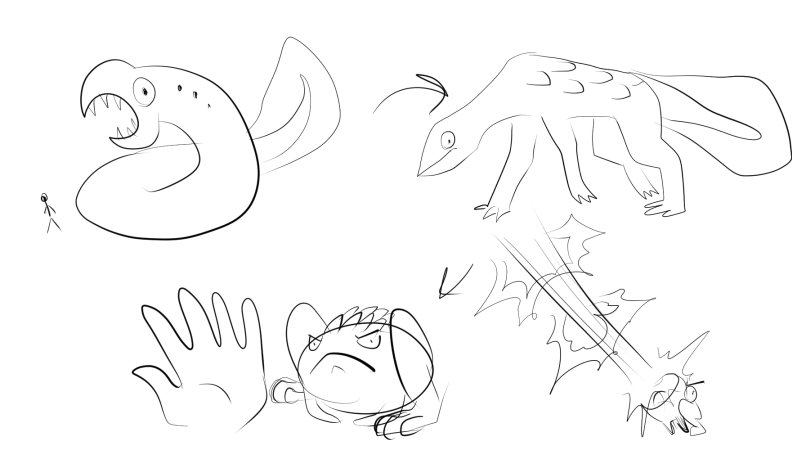 Option 1


A creature combined with the blood of dragons, similar to the rakai sarane or the pasha sarane, but... small. When it gets older, at least. Based on the
paradox frog
, this creature is born enormous, fearsome, and relying entirely on its strength and fangs (though if you'll recall, creatures in their baby stage cannot be entered in fighting tournaments.) As it grows however, it starts to shrink and develop its magical and elemental powers. By the time it is grown, the old stage is a toothless, palm sized creature with more bark than bite... until it
fries you
with a beam of energy, having lost none of the ferocity of its younger days but gaining terrifying mystical powers.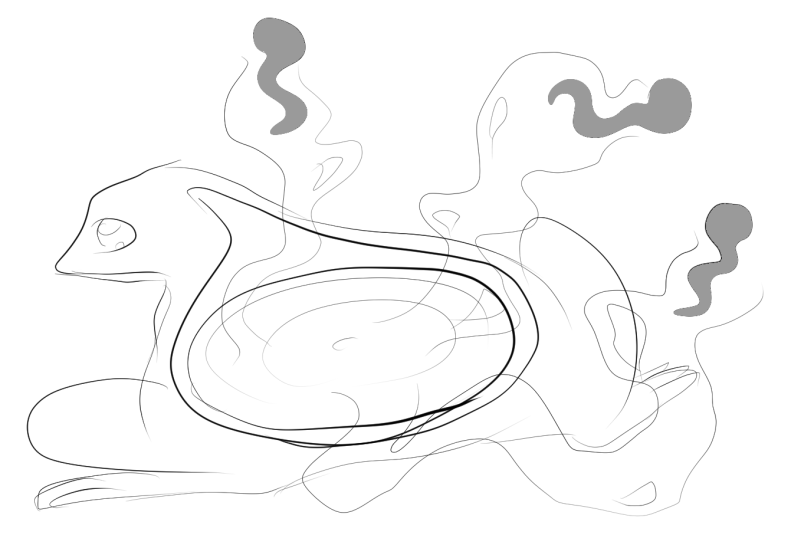 Option 2
Based on the
pipa pipa toad
, which incubates its young in chambers embedded on its back. This creature however could be mistaken for a stone, complete with cracks in the hard gray surface- perhaps even a strange looking birdbath, with the pool of water that sits in its concave back. Mist drifts from this pool, and every so often a little wriggling shape will burst from the still surface. Ghostly tadpoles trailing fog circle around their strange mother. It is said that these strange frogs collect tormented souls, keeping them restrained in a smaller, more gentle form until they calm and are ready to go through metamorphosis into their next life. But if the creature is threatened... well, it can loosen the leash on its wards just a little.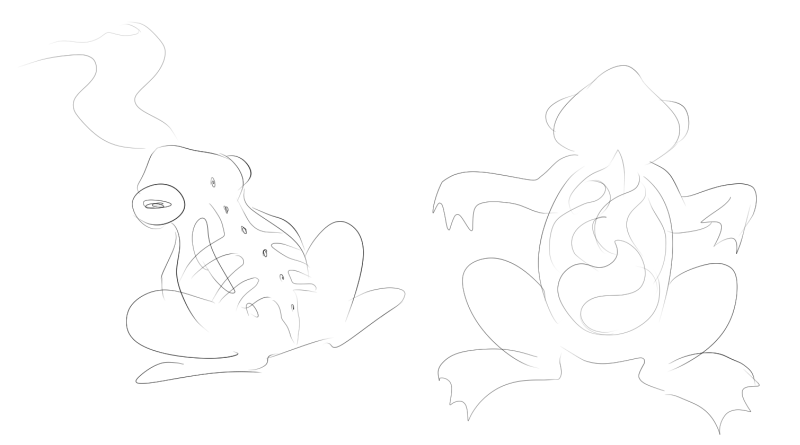 Option 3:
Based on the
glass frog
, this creature's sweet face belies its polite nature. It's skin is entirely transparent and shiny like glass, revealing its skeletal structure... and several strange organs. Thrumming with magic, threads of light swirl around in the belly of this beast, granting it unusual powers. The spine of this creature has holes in it, allowing it to pipe out a variety of flutelike songs... or if properly trained, a mimicry of human speech. Frogs that are kept together become magically linked, and even when separated by large distances, their powers allow them to transmit messages to each other- sounds that are heard by one frog are perfectly reproduced by the others.