Post by Jack on Apr 22, 2019 11:50:47 GMT -6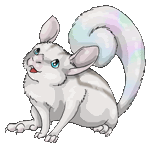 The day was warm when she came across the note on the board, it peaked her interest and she ran home to get Andes, an animal she hadn't had out for a little while. It was fine, she figured, and they would get a few things done before it was all over, she decided. She wasn't sure what he was going to do to help her in this, maybe he could pounce on them, she really didn't know, but whatever worked, she figured. Maybe he could fight them, try out his technique for a little bit to make sure it would work in the Pit whenever a tournament came along or something. Jack chuckled as he rode on her shoulder until they got to the gardens. It was a nice day out, the sun was shining, a slight breeze was blowing, and in front of them hundreds of caterpillars were working over a garden. Good thing it wasn't hers, she didn't know what she would do if she had an infestation like this one. It was pretty rough, she hadn't heard of this happening before, but she knew it happened sometimes, just not here, which was surprising to her.
"Okay Andes, time to get to work,"
she said, holding onto her walking stick and smashing the nearest caterpillar. She kept the walking stick with her even though it wasn't used to help her walk anymore, she needed to remember to clean it after this. Andes got into it too, using his tail to whap some of the caterpillars. Others were jumped on, clawed, and bits of moonlight rained down upon the unsuspecting caterpillars. It was interesting to see him in action, and she was sure things were going to get together correctly as far as things worked out. She smiled a bit, patting him on the head when they took a little break. Already midday, she wished she had brought something to eat or drink with them, but she could always run home really quickly in order to find something to eat. Or... would he object if they ate a few things in the garden? There was a little stream winding it's way through the middle of the garden, and she was sure she and Andes could drink from it as well. Hmm, it was something to think about, she figured as they continued their little break, she didn't want either of them to overheat or anything.