Post by Jewel on May 31, 2019 17:30:11 GMT -6
Dated 04/17/19

The note is on the quest board, scribbled in desperate strokes of black ink. Better check out what it says!

"My garden is overrun with pests again, could you run them out of the garden for me? Catch them, run them off, fight them, I just don't want them back!"



In order to succeed, post your own thread in the quest area and roleplay your character attempting to run off the pests. These pests are some quite easy to kill large caterpillars! You can do this yourself (your character) but a pet might also be helpful! Success bonuses for extermination of the bugs.



Prize: "Don't worry 'bout a thing, don't you know my garden has prize vegetables?"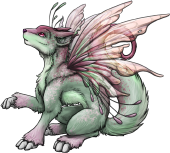 Jewel was truly beginning to dismay of his existence.

Is this what constituted as a life nowadays? Scouring boards in search of part time work to fill his time (and hopefully his stomach)? The situation would be less offensive to him if he'd at least been saddled with an interesting opportunity - instead, he was on his way to a stranger's garden to enact pest control. It was downright depressing. Eilonwi was in the business of ignoring him, to boot, so offended was she by being dragged out with him. She padded at his side with an almost spiteful air of indifference.

"Look, I'm not thrilled either, okay?" He bit out. The tip of her tail flicked. "Do you think I want to be bug hunting?"

As expected, there was no answer. Still, he felt better for getting that off of his chest.

If it was any consolation to the pair of them, the garden was nice. Jewel could tell that it was cared for meticulously; insects would be a massive problem for the crops, and he could at least understand that it would be distressing for the gardener to lose the fruits of their labour. With a sigh, he pushed the gate open. Nothing caught his eye at first - perhaps he had arrived too late, and someone else had beaten him to the job...?

His head snapped around when he heard a distressed squeal from his Felusine. She was shaking a fat caterpillar from her forepaw with revolted insistence.

It was as good a place to start as any.